Robot Dentist Performs First Fully Automated Dental Implant
A robot dentist successfully performed the first fully autonomous dental implant by fitting two new teeth into a woman's mouth in a one-hour procedure that took place in Xian, Shaanxi, China.
The robot, developed jointly by the Fourth Military Medical University's affiliated Stomatological Hospital, based in Xian, and the robot institute at Beihang University, performed the one-hour operation on its own, despite the presence of human medical staff, the South China Morning Post reported. The operation was first reported by the state-run Science and Technology Daily.
According to the report, prior to the operation, the patient was fitted with position orientation equipment by human dental staff. The robot's movements, angle and depth in order to fit the two new teeth inside the patient's mouth was then programmed.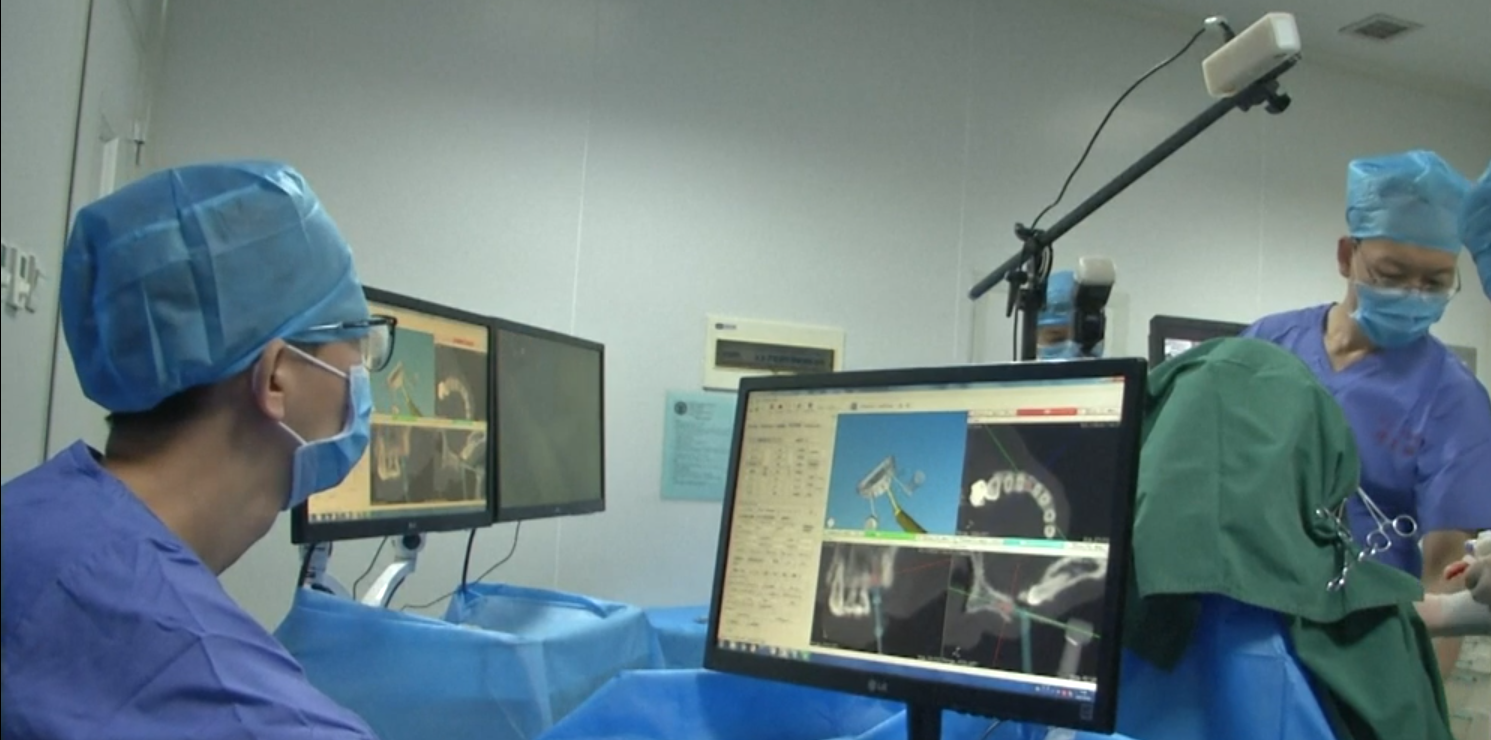 These movements, angle and depth were then tested on the patient's mouth prior to giving the patient a local anesthetic. During the operation, the robot was able to make adjustments to match the patient's own movements, the report said.
According to a dental expert cited by the Science and Technology Daily, the robot dentist performs the dental surgery on its own in order to avoid faults caused by human error. Robot dentists are expected to fill the shortage of qualified dentists in China where 400 million patients need new teeth.
In March of this year, Neocis Inc. announced that the company has received U.S. Food and Drug Administration (FDA) clearance to market Yomi, a robot designed to assist dentists in dental implant procedures.